Top 6 wishes for NBA 2K18 MyCareer
nba2k18mt
Date: Mar/30/17 19:58:52
Views: 907
MyCareer is the story mode of the NBA 2K series. It follows you creating an NBA player straight out of school. You can upgrade or change his stats, appearance, special skills and more. In MyCareer, you create your own NBA player. You play a few college games before the NBA draft, which determines your placing in the draft. You are then drafted and become a bench player on a team, where you must work your way up to a starter. In newer NBA 2K games, there are cutscenes which tell a story. The ultimate end goal is to meet the Hall of Fame requirements and retire.
You can also schedule get-togethers with current and former players, your GM, your coach, and even high-school friends, along with endorsement appearances. You must make sure that your schedule doesn't overlap. Along with this, you must attend team practices along with the choice of attending open gym practices.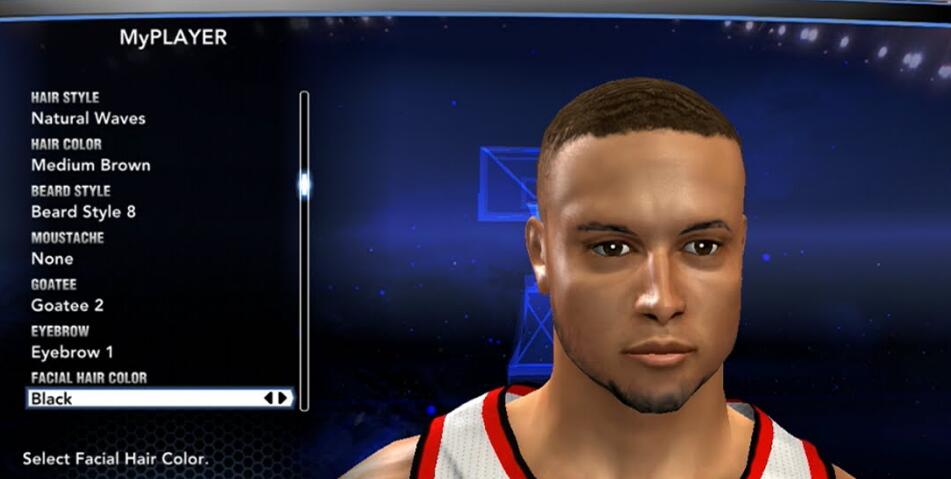 nba2k18mt.com gave 6 wishes for NBA 2K18 MyCareer
1. allow users to re-allocate their players attribute points even if just in the MyPlayer's NBA career. The main reason I always eventually stop playing is because I can't redistribute my skill points. I end up having attributes for my player I sorely regret and am not willing to put in another 200+ hours to get a new created player back to par. I'd be more than happy to lose a percentage of the VC, I put in, hell I'd even pay $5 in-game if I could just redistribute my skill points one freaking time.
2. Separate MyCareer from MyPark. Even if you can't totally disconnect the modes from one another, I'd really enjoy a non-capped attribute system. I generally play by myself and feel like for no reason that I can't fully realize my fantasy of being the greatest player ever. It's a video game, if I wanna commit 1000 hours to my created player to make him a god I should be able too, and I shouldn't be punished by modes I don't personally use like MyPark and the ProAm.
3. Possibly the most important wish off all is to REDUCE LOAD TIMES!!!! It took me 18 mins to complete four optional workouts on an off day, but when you factor in the 1-2 minutes per loading screen before AND after every single practice that added another 8-16 minutes. It seriously has made me skip so many practices that I wanted/needed to play simply because I got so tired and bored of watching a 2 minute load screen for every 5 minute practice session.
4. Let us sim to the end of the game and still have off days (I know ypu can sim once 11 points ahead in 2nd half) forcing us to play the game is annoying esp when you have all the badges you want and your guy is 96 allready only reason leave to play career is endorsments and connections
5. Have usuable equipment in your my court as well as at team practice considering you have to do 6 or 7 training sessions just to get an upgrade can be rather long considering the loading times your guy stupid animation picking bag up leaving then loading getting to gym waiting for someone to ask you to do a drill doing yoir own then back to your court more loading then set bag down again then same stuff again
6. Ability to turn pre game show / 2ktv of before a game often gets laggy and out of sync and once you have made several guys same stuff over n over
Why Nba2k18MT Is So Popular As A Nba 2k18 mt Seller?
It is conceivable that tens of thousands of gamers have been familiar with the NBA 2K18 MT services of nba2k18mt.com, not only nba 2k18 vc adventurers, but also other game players are willing to buy mt from nba2k18mt.
How To Earn 4000 NBA 2K18 MT Points Quickly
NBA 2K18 will now allow customized teams via MyTeam. Getting these special credits is reportedly not as easy as scoring baskets. However, players continue to look for ways to earn a lot of Nba 2k18 MT getting up to 40,000 MT at times.
Fast Delivery
Our delivery team work 24/7 to make the delivery so we can usually complete your order in a very fast time.
Cheap Price
We do price check everyday in the whole market and we promise to make the prices as cheap as we can.
7x24 Support
NBA2K18MT.com has a group of professional customer service team who work 24/7.
Refund
In the process of purchase, if we do not fulfill the customer's order on time, a refund will be granted. The refund will be issued immediately!