NBA 2K18 Patch Update version five released on Playstation 4
nba2k18mt
Date: Nov/03/17 03:04:05
Views: 493
Listed below are the fixes coming to Patch Version 5. The patch has been released on the Playstation 4.Coming soon to XBOX One, Nintendo Switch & PC. Now Nba2k18mt shares with you What Bug Fixed and Which Changed in NBA 2K18 Patch Update Version 5. Nba2k18mt.com as a professional NBA 2K18 MT site, delivers safe, fast and low-priced Mynba2k RP for you. Rates start at Andriod,ios,Pc. With over five years of excellence, we've served thousands of customers. In the event you are hesitating where to get Nba 2k18 mt Coins, nba2k18mt might be an excellent selection.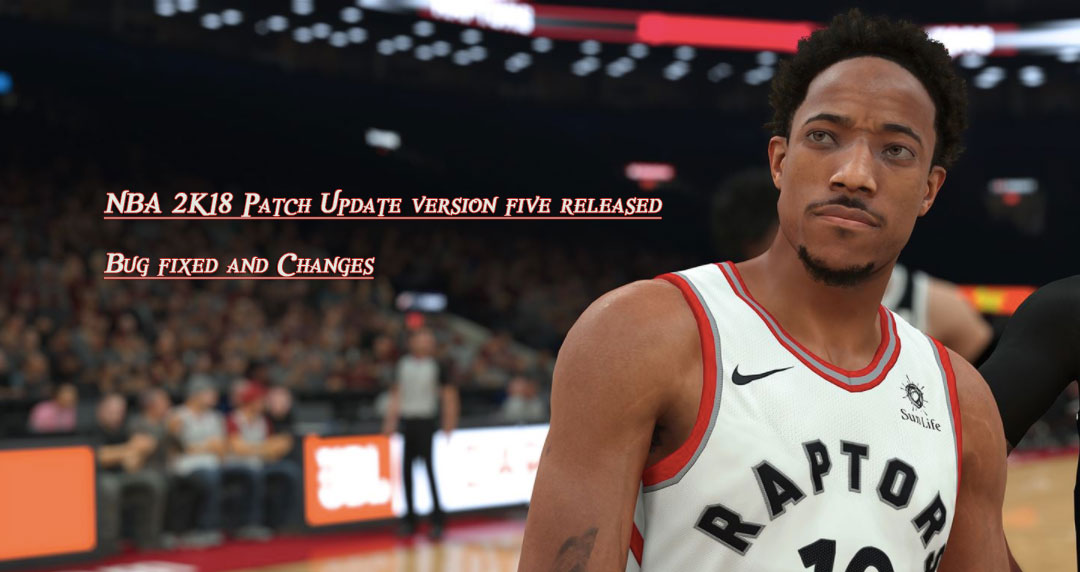 General
- Native 4K resolution at 60fps support added for the launch of the new Xbox 1 X console.
- Player action photos have been updated to include the players in their new uniforms.
- Custom created shoes are now a much higher resolution when viewed on players in-game.
- Authenticity improvements to Clippers, Spurs, and Magic 2017-18 uniforms.
- Authenticity improvements have been made to the '07-'08 New Orleans Hornets uniforms.
- Fixed an issue on XB1 where GameDVR was not working for some users.
- Improvements to the audio 'pops' reported by Switch users.
- Fixed an issue around the Switch where armpit hair was showing as white/grey on players that have it.
- Addressed an issue in Play Now Online where the incorrect trophy was unlocking when advancing tiers.

MyCAREER
- The user's suggested lineup will no longer revert after reaching a 90 overall and setting it in the My Minutes menu.
- Fixed an issue where the VC balance shown at the end of NBA games wasn't displaying the correct value (though you were actually credited with the correct amount to your account).
- Fixed a hang that would occur when attempting to leave the MyCOURT closet with a custom-created shirt equipped.
- Addressed an issue where the user was unable to equip the skateboard onto their MyPLAYER.
- Addressed an issue where the user was unable to equip custom-created shoes onto their MyPLAYER.
- The MyPLAYER's headband will now properly colorize along with his teammates.
- Fixed a case where the user would be unable to enter a Team Practice when they had previously decided to switch to a different shoe company after shooting their shoe commercial.
- Fixed a rare hang where the game would fail to advance at the conclusion of the 3PT contest during All-Star Weekend.
- The MyPLAYER's headphones should no longer unequip unexpectedly when performing various actions in the Neighborhood.
- The MyPLAYER's accessories will no longer be seen unequipped during postgame interviews following played NBA games.
- Fixed an issue where an incorrect Defensive FG% of 0.0% would occasionally be shown during halftime, causing your head coach to give inaccurate advice.
- Addressed a case where the game could hang after the opposing team wins the Conference Championship in MyCAREER.
- Fixed a number of issues surrounding the starting and ending of MyCOURT games involving other human users.

The Neighborhood
- Corrected an issue where Bryan stopped texting the user regarding the picking up of earned endorsement checks.
- Users of the Switch version of the game can now join other friends in the Neighborhood by using the Friends app on your in-game telephone.
- Improvements to the T-Shirt Voting interface as well as the T-Shirt Purchasing interface.
- Fixed a bug where some users weren't able to complete the Gatorade endorsement after winning 5 games on the Playground.
- Fixed an issue where thumbnails would fail to appear if the user moves between the T-Shirt Store and T-Shirt Voting pages too immediately.
- Fixed an issue where the 2K Cam would fail to flip in Playground games when previously playing a King of the Court game.
- Stability and performance improvements to the Dew NBA 3X event.
- Addressed an issue where the timer wouldn't always count down as expected during the Dew NBA 3X event.
- Lineup improvements during Ruffles 4-Pointer Challenge games to ensure that similar positions guard each other where possible.
- Fix a case where some users were unable to join a friend's Playground due to their name being flagged as inappropriate.

Pro-Am
- A number of improvements to the Pro-Am Walk-On/Team experience.
- The correct VC earnings and balance will now be shown at the end of Pro-Am games.
- Teams can now wear alternate jerseys in Pro-Am Team when they reach the Elite status.
- Users who foul out in Pro-Am games are now able to spectate the remainder of the game.
- Fixed an issue where users who had their commentary language set to Spanish were experiencing problems playing in Pro-Am games.
- The end of game stats overlay will now appear with the correct stats for users who foul out of a Pro-Am Team game.

Gameplay
- Fixed an issue where the Coach's Clipboard would show the incorrect matchup for an opponent.
- Fixed an issue that allowed players to break out of a dunk and re-jump into another dunk after performing a drop step move.
- Adjusted shooting foul frequency, especially for well positioned and high rated blockers.
- Fixed several layups that would tend to hit the bottom of the backboard when performed by tall players
- Fixed an issue with the shot clock on the broadcast scoreboard where there would still be a very small amount of time after it reached 0.
- All of the player icons should now be visible when reviewing the 3-2 Zone defensive set during a timeout.
Easy way to win score in nba 2k18
Scoring is crucial if you're going to win a game of NBA 2K18. In this NBA 2K18 guide we'll let you know tips on how to score a lot of points swiftly. Now Nba2k18mt shares with you how to conveniently score in NBA 2K18.
Fast Delivery
Our delivery team work 24/7 to make the delivery so we can usually complete your order in a very fast time.
Cheap Price
We do price check everyday in the whole market and we promise to make the prices as cheap as we can.
7x24 Support
NBA2K18MT.com has a group of professional customer service team who work 24/7.
Refund
In the process of purchase, if we do not fulfill the customer's order on time, a refund will be granted. The refund will be issued immediately!