Getting Free NBA 2K18 VC Guides
nba2k18mt
Date: Sep/15/17 03:01:41
Views: 877
As we all know that NBA 2K18 VC is the game's virtual currency that we can spend it on 2K stores in order to buy in-game clothes, accessories, upgrades, and tattoos. For many NBA 2K18 green hand don't know how to farm NBA 2K18 VC fast and easy, now, the NBA 2K18 VC Farming Guide to help you farm the in-game currency quickly.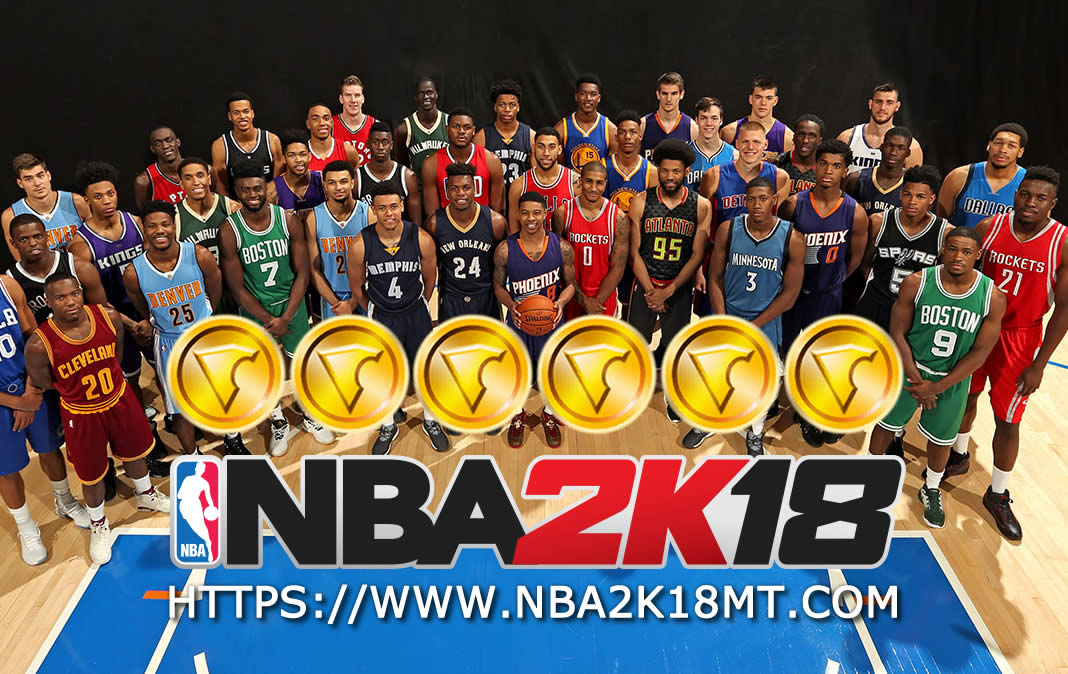 NBA 2K18 VC farming Guide - MyCareer
When in MyCareer Mode, you need to farm VC by endorsement meetings or events. You basically need to make sure that you complete as many games as possible in the shortest duration and attend these meetings to earn some decent amount of VC. You can play on Hall of Fame difficulty and get 1k+ VC per game depending on how you do.
NBA 2K18 VC farming Guide - MyNBA2K18 & NBA 2KTV
Play the card game included in the MyNBA2K18 phone app. You'll get some small amount of VC for pretty much everything you do there. In addition to this, you can also watch the NBA 2KTV clips that appear when you start the game and answer some simple questions afterward. Doing so successfully should net you some decent amount of VC.
NBA 2K18 VC farming Guide - MyLeague
There is a way of letting the CPU play the Franchise Games for you in NBA 2K18 MyLeague. Basically, all that you need to do is to make sure to leave the controller in the middle of the game and let the AI control both the teams.You'll get the VC once the game ends – the longer the game, the better.
It will likely feature some additional opportunities to accumulate VC through daily rewards and one-on-one games. It's also an easy way to earn currency when you're not near your console. The NBA 2K18 app is not available before September 15.
It should be noted that your current collection of VC on 2K17 (or 2K17 app) will not transfer over to 2K18. In addition, if you end up earning VC in 2K18 on one console, you won't be able to transfer them to any other different console version of the same game.
The 19th installment in the NBA 2K franchise and the successor to NBA 2K17, 2K18 is set for release on September 19, 2017 while players who pre-order the game receive it on September 15, 2017.
Switch "NBA 2K18" need 6.8 GB free space
The "NBA 2K18" version of the Switch will occupy 6.8 GB of free space on the Switch. Generally speaking, this is not a big thing, but because the game is only released in the eShop release, so take up space is still very important.
Fast Delivery
Our delivery team work 24/7 to make the delivery so we can usually complete your order in a very fast time.
Cheap Price
We do price check everyday in the whole market and we promise to make the prices as cheap as we can.
7x24 Support
NBA2K18MT.com has a group of professional customer service team who work 24/7.
Refund
In the process of purchase, if we do not fulfill the customer's order on time, a refund will be granted. The refund will be issued immediately!